Water Security and Climate Change in The Cayman Islands
The Cayman Islands being situated in the North-West Caribbean and having no rivers or lakes are vulnerable to water insecurity.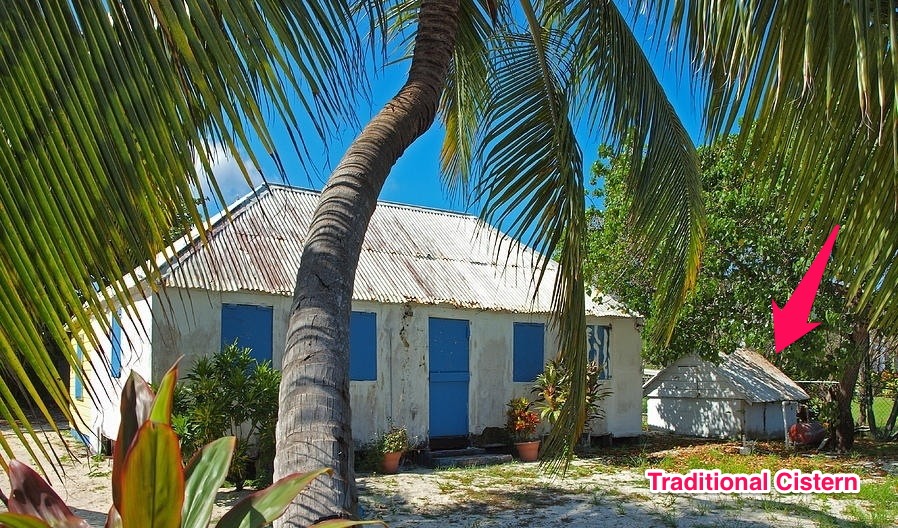 Traditional Caymanian homes were built with a cistern or tank beside the house being fed by gutters from the roof. A hand pump would often be used to pump water up ten to fifteen to a barrel or two to supply gravity fed water in the house.
As water usage patterns have changed, with modern households having washing machines [rather than a wash tub) dishwashers, showers and all the modern conveniences, their water usage has gone up tremendously. As a result of these changes it has become easier and cheaper to connect homes to the city piped water supply and avoid the cost of constructing a cistern.
As a result of being connected to the city water system is has also become very easy to ignore ones water usage, allowing even higher consumption. In the old days homeowners would, as a matter of habit, check the water level of their cisterns and cast their eyes on the heavens to see if there was any rain clouds in sight.
It was also a tradition in the Cayman Islands to have a well beside each home. Many of these well produced water that was, if not fresh, at least had low enough salt levels to be drinkable. More
       _______________________________
_______________________________
The 2013 Asia Pacific Clean Energy Summit and Expo will be held jointly with the 2013 Islands & Isolated Communities Congress at the Hawai'i Convention Center, September 9 - 11.
Nicholas Robson Director-General of the Cayman Institute shall be attending on behalf of Many Strong Voices where he sits on the Advisory Committee. The goal of Many Strong Voices is to promote the well-being, security, and sustainability of coastal communities in the Arctic and Small Island Developing States (SIDS) by bringing these regions together to take action on climate change mitigation and adaptation, and to tell their stories to the world.
The Arctic and SIDS are barometers of global environmental change. As they are on the frontlines of climate change, they are also critical testing grounds for the ideas and programmes that will strengthen the adaptive capacities of human societies confronting climate change. 
This event is the preeminent meeting place for international leaders and energy experts at the forefront of the clean energy movement. Securing energy independence and developing a clean energy industry that promotes the vitality of our planet are two reasons why it is critical to reaffirm already established partnerships and build new ones throughout the Asia-Pacific region and the world.  The Asia Pacific Clean Energy Summit and Expo and the Islands & Isolated Communities Congress provide a forum for the high-level global networking necessary to advance this emerging clean energy culture. Read our 2012 attendee testimonials at right. More
     _______________________________

Director-General 0f the Cayman Institute Invited to Climate Reality Leadership Training by Al Gore
Nick Robson, Director-General of the Cayman Institute has been invited to Istanbul to take part in former Vice-President Al Gore's Climate Reality Leadership Corps Training. The Climate Reality Project, founded and chaired by former Vice President and Nobel Laureate Al Gore, is dedicated to unleashing a global cultural movement demanding action on the climate crisis. Despite overwhelming international scientific consensus on climate change, the global community still lacks the resolve to implement meaningful solutions. The Climate Reality Project exists to forge an unwavering bedrock of impassioned support necessary for urgent action. With that foundation, together we will ignite the moral courage in our leaders to solve the climate crisis.

The Climate Reality Project employs cutting-edge communications and grassroots engagement tools to break the dam of inaction and raise the profile of the climate crisis to its proper state of urgency. With a global movement more than 2 million strong and a grassroots network of Climate Leaders trained by Chairman Al Gore, we stand up to denial, press for solutions, and spread the truth about climate change to empower our leaders to solve the climate crisis.
I want to change the world and stop climate change. We have to do so.
All around the world, members of the Climate Reality Leadership Corps trained by our Chairman and former Vice President Al Gore are standing up and making a difference on the climate crisis. They're leading by example, speaking to their communities about how climate change affects their daily lives—and what we can do to solve it. They're appearing in the media, activating social networks, and—most of all—inspiring people everywhere to join us in confronting the defining issue of our time. More
_______________________________
Permaculture Design Course for International Development and Social Entrepreneurship
More
_______________________________

U.S. Sea Level Rise Along East Coast To Accelerate With Gulf Stream Slowdown
Experts on the sea level rise triggered by climate change have long known that it will proceed faster in some places than others. The mid-Atlantic coast of the U.S. is one of them, and the reason — in theory, anyway — is that global warming should slow the flow of the Gulf Stream as it moves north and then east toward northern Europe.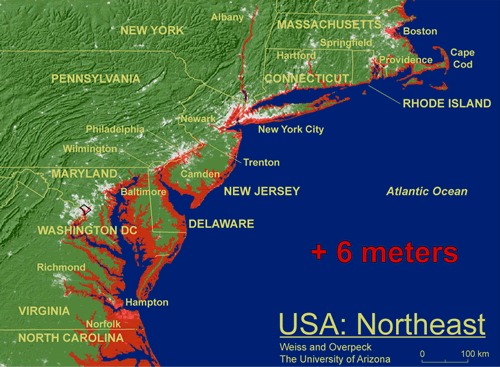 Now there's a smoking gun that appears to validate the theory. A study in the February Journal of Geophysical Research: Oceans ties the measured acceleration of sea level rise in this area to a simultaneous slowdown in the flow of the Gulf Stream. "There have been several papers showing (sea level rise) acceleration," said lead author Tal Ezer, of Old Dominion University's Center for Coastal Physical Oceanography. "This new paper confirms the hypothesis for why it's happening."
Even without faster-than-average sea level rise, America's East Coast would be at high risk. On average, scientists have projected that the oceans should rise by about 3 feet by 2100, inundating low-lying land, contaminating water supplies and undermining roads, airports, port facilities and power plants. Add the storm surges that come with hurricanes and other severe weather, and the danger gets even worse. A worldwide average of 8 inches of sea level rise since 1900 has already put millions of Americans at risk; 3 feet more will greatly multiply that risk; and the even higher levels that Americans could see will be a very bitter icing on top of that already unpleasant cake.
The slowing of the Gulf Steam is not the only reason the U.S. coast will see higher sea level than the world average in coming decades, Ezer said. In some places, the land itself is slowly sinking as it readjusts to the disappearance of continental ice sheets more than 10,000 years ago.
But that process can't explain why sea level rise should actually be speeding up, as a report in the Journal of Coastal Research documented in October 2012. Another study, which appeared in Nature Climate Change in June 2012, showed the same thing, and suggested that a Gulf Stream slowdown could be a contributing factor. Ezer's own paperin Geophysical Research Letters in September 2012, documented the phenomenon in Chesapeake Bay, and once again, suggested the Gulf Stream's possible role.
What makes this new study different is that it includes actual measurements of the Gulf Stream's flow, from instruments mounted on underwater cables that stretch across theFlorida Strait. It also uses satellite altimeter data to document changes in the height of the ocean from one side of the Gulf Stream to the other. Normally, the northeasterly flow of the stream literally pulls water away from the coast.
"It keeps coastal sea level a meter or a meter and a half lower than the rest of the ocean," Ezer said. In recent years, however, the satellites show that the midpoint of the Gulf Stream doesn't have as high an elevation as it used to, and that the edges aren't quite as low — again, evidence that the stream itself is starting to slow down.

Theory says this is just what should be happening. Ordinarily, the Gulf Stream brings warm surface water from the tropics up along the U.S. coast, and then across to the eastern North Atlantic, where it cools and sinks to the bottom of the sea. The cold bottom water then flows south to the tropics, where it gradually warms, rises to the surface, and begins flowing north again. This constant flow, which meanders through all of the world's oceans is sometimes called the global ocean conveyor belt, and the section that operates in the North Atlantic is called the Atlantic Meridional Overturning Circulation. More
    _______________________________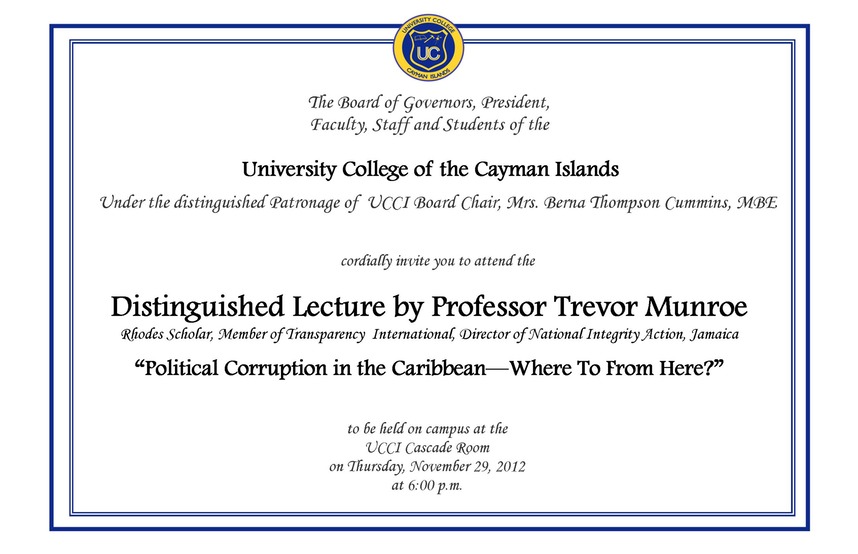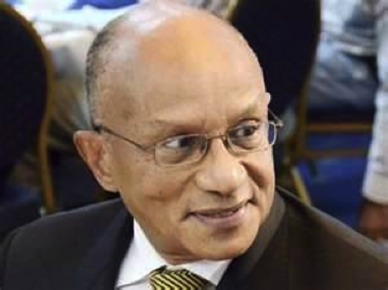 Professor Trevor Munroe, one of the Caribbean's leading public scholars, has been Executive Director of Jamaica's National Integrity Action Limited, a not for profit NGO dedicated to the building of integrity and the combat of corruption in Jamaica on a non-partisan basis. Prior to this he directed the National Integrity Action Forum a coalition of leaders of public sector anti-corruption agencies, a 2-year project launched in 2009 and supported by USAID. In 2012, Professor Munroe was appointed an individual member of Transparency International, the only such person from the Caribbean, one among 27 in the world.
More
      _______________________________


In defence of Offshore tax havens by Gordon Barlow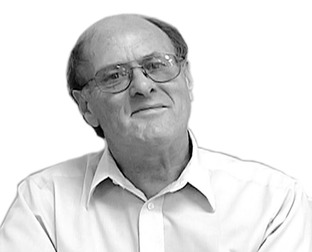 Except when the residents of any community are not genuinely free to leave it (for whatever reason), logic tells us that members of the community have consented to be bound by all the community's laws. That's only common sense. They may not like all the laws; they may even hate and resent some of them, and agitate to have them changed. But whatever their feelings, they always have these three options. 1) They can stay and work to change the laws they hate; 2) they can stay and accept the laws they hate; or 3) they can leave. I can't think of a fourth option.

Tax laws, gun laws, traffic laws, abortion laws, it doesn't matter which laws. If your strata committee orders you to paint your front door purple, and you don't like purple, the same three options exist. If your spouse snores all night and keeps you awake, same thing. "Community" is a broad concept.

If a community's rulers are crooks or charlatans, liars or tax-dodgers; if they are sex-maniacs or half-wits or psychopaths; if they do things that are illegal, immoral or stupid: the options are always the same. The USA has been cursed with elected or appointed officers who are all of those things; so has Britain; so have most nations in history. In all cases, their subjects have been faced with the same three options. Some of their subjects have knuckled under, some have rebelled, some have fled.

As a longtime resident of an Offshore tax-haven (and a former resident of two others), I marvel at the criticism levelled at Cayman, Bahamas, Bermuda and all the other Offshore centres. Lately, there has been a lot of fuss in the USA over Mitt Romney's use of Cayman to minimise his exposure to US taxes. I find little to like about Romney, and I know almost nothing about US tax laws: but I find it hard to believe that he has defied the laws. More likely, he is simply taking advantage of loopholes in them. More
_______________________________

U.S.Policy Priorities for Advancing the Electric Vehicle Market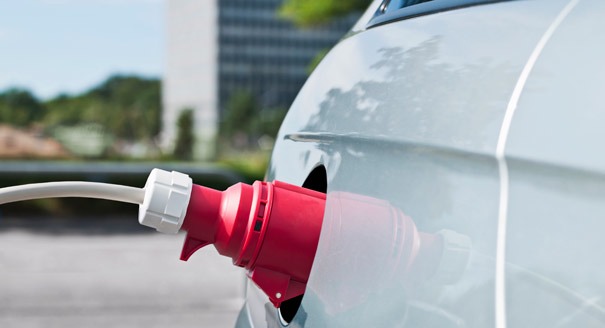 The U.S. electric-vehicle industry has posted impressive growth over the last decade, with hundreds of companies now advancing the plug-in electric vehicle (PEV) market. But there is still much to do to further the transition to electric-drive vehicles. For the Cayman Islands there may be some lessons to be learnt here that will help in out own transition.
_______________________________
Internationally renowned photographer Yann Arthus-Bertrand makes his feature directorial debut with this environmentally conscious documentary produced by Luc Besson, and narrated by Glenn Close. Shot in 54 countries and 120 locations over 217 days, Home presents the many wonders of planet Earth from an entirely aerial perspective. As such, we are afforded the unique opportunity to witness our changing environment from an entirely new vantage point. In our 200,000 years on Earth, humanity has hopelessly upset Mother Nature's delicate balance. Some experts claim that we have less than ten years to change our patterns of consumption and reverse the trend before the damage is irreversible. Produced to inspire action and encourage thoughtful debate, Home poses the prospect that unless we act quickly, we risk losing the only home we may ever have.

_______________________________

New Traffic Law [And Electric Cars] Expected To Be Enforced Next Week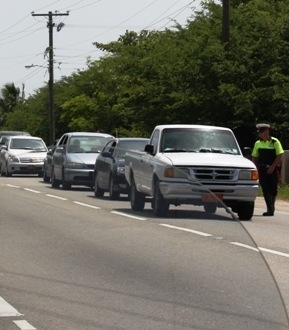 (CNS): Although there has been no confirmation from government officials in the ministry regarding the date when the traffic law, which was passed last November, will come into force, Mike Adam made an announcement last week that Cabinet had approved the regulations. Speaking at the opening night of Cayman's first electric car show on Thursday, the community affairs minister, who was standing in for the premier, said that the law would come into effect in two weeks. Although this is good news for local business man John Felder, its spells bad news for clamping firms and a warning for drivers who have not yet purchased a hands free mobile phone kit.

Despite the revelations by the minister, the regulations have not yet been made public and, among many other key issues, the level of fines for people using their phones while driving have not been revealed. If the minister is correct that the law will come into force around the 10 September, this does mean that before the month is out electric cars will finally be allowed on Cayman's roads.
Local businessman John Felder, the man who has been relentless in his goal to populate Cayman's roads with green vehicles, told CNS on Monday that he was delighted  With many false alarms over the years, Felder has been waiting a long time for this day.
"Now for the first time, Caymanians will be able to have the option to drive an eco-friendly vehicle that will not pollute the environment," he said. "Petroleum is a limited resource, a vexing source of price spikes, geopolitical instability, and environmental disasters of epic proportions."
Felder, who owns Cayman Automotive, the only current supplier of electric vehicles in Cayman, said that these eco-cars would be essential to the development of a cleaner, more independent transportation system in Cayman. Felder had taken a significant business risk as he began the process of importing electric vehicles into Cayman several years ago, even though they could not be driven on local roads, in anticipation of a long promised government commitment to changing the law. He also began the process of introducing solar panelled charging stations, which he hopes to roll out across Grand Cayman in the coming months so that electric car drivers can also make the use of truly green energy. More
Given that we now have the ability to drive alternatively powered vehicles, and that the Cabinet of the  Cayman Islands Government has recently approved Net Metering, and that the Cabinet also approved the Duty Free importation of Alternative Energy equipment for home owners eighteen months ago, it is entirely feasible for the owner of an electric vehicle to produce their own electricity at home. This would enable then to use solar or wind to produce their own electricity and operate their new electric car in a totally green manner.
Any excess electricity produces can be' pushed to the grid', sold to Caribbean Utilities Ltd. under their CORE Feed-in-Tarriff policy. Editor
2011 Traffic Law Here
Caribbean Utilities CORE Policy Here
Hansard from Legislative Assembly Approving Net Metering Here
_______________________________
The Fall and Rise of Great Public Spaces
Why we need parks, streetlife, squares, markets, trails, community gardens and other hang outs more than ever.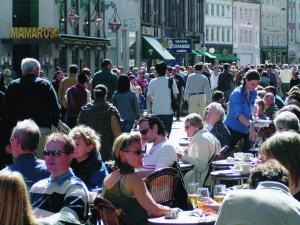 Public space is a literal commons: the common ground where people come together as friends, neighbors and citizens. Places we share together—parks, streets, sidewalks, squares, trails, markets, waterfronts, beaches, museums, community gardens, public buildings and more—are the primary sites for human exchange, upon which our communities, economy, democracy and society depend.

It's a dark and wintry night in Copenhagen, and the streets are bustling. The temperature stands above freezing, but winds blow hard enough to knock down a good share of the bicycles parked all around. Scandinavians are notorious for their stolid reserve, but it's all smiles and animated conversation here as people of many ages and affiliations stroll through the city center on a Thursday evening.
A knot of teenage boys, each outfitted with a slice of pizza, swagger down the main pedestrian street. Older women discreetly inspect shop windows for the coming spring fashions. An accomplished balalaika player draws a small crowd in a square as he jams with a very amateur guitarist. Earnest young people collect money for UNICEF relief efforts. Two African men pass by, pushing a piano. Candlelit restaurants and cafes beckon everyone inside.
"Cultures and climates differ all over the world," notes architectJan Gehl , "but people are the same. They will gather in public if you give them a good place to do it." More
_______________________________

Official Cayman Islands Hansard Report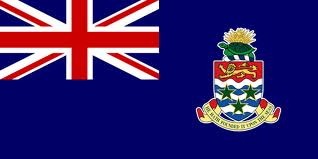 Wednesday - 11 April 2012 
Approving Net Metering in the  Cayman Islands
Click Here for the PDF
Note: Debate starts at page 6
_______________________________

The Society of Trust and Estate Practitioners (STEP)

Caribbean Conference
Grand Cayman 
13th-15th May 2012
  By Timothy Ridley
Introduction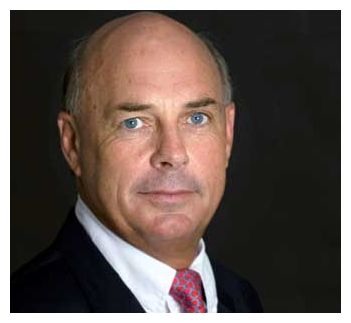 It is with some trepidation that I open the batting here today since my membership of STEP lapsed inadvertently back in 2005 (my STEP files and records were Hurricane Ivan victims). And more importantly, there are in the audience very many delegates who are far more qualified and experienced than I in private client matters. As some of you will only know too well, I have over the past few months been reaching out (sometimes in desperation) to practitioners in Asia, Europe, the United States and here in Cayman to get a better feel for what you see as the likely trends and the future of the industry. So today, I will try and distill what I garnered from those insightful comments. As a result, I shall likely deviate (perhaps wander would be a better word) from the topics on the slide (developed months ago as a first crack at what might be relevant and of interest to you and before I had embarked on my search for outside input). For that, I apologise (mildly). I hope that some of my remarks will usefully feed in to some of the more detailed presentations and discussions that will take place over the next three days.
The 7th May 2012 issue of the Wall Street Journal carried an article headed "A New Port Emerges for Global Investors". The article described a new port venture in Brasil, to be constructed by a Brasilian entrepreneur, to ship natural resources to China, and backed by a Middle East sovereign wealth fund. The article went on to state that M&A deals between BRIC (Brasil, Russia, India and China) countries  had increased from US$600 million in 2000 to US$11 billion in 2011, a near twenty fold jump. The point made by the article was that the Brasilian port project was an example of a growing number of transactions that did not involve the West (i.e. the old guard of Europe and the United States). Ok, I hear you say, but what does that have to do with what we do? I think it has everything to do with what you are now doing and what you should be doing in the future. More
_______________________________
Net Metering, Energy Policy for Cayman Islands
As a result of my travels and communications with Government leaders in other countries and through the work of the Honourable Deputy Premier's ministry, we have been steadily moving towards responsible participation in combating the effects of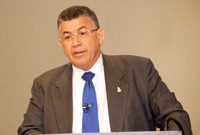 Global Warming and reducing the carbon footprint of the Cayman Islands. As you might well remember - I gave you a commitment to work to reduce as many people's electricity bill as possible. We have worked towards that solution. A systematic programme was started.
In Phase One, my government requested the first National Energy Policy a draft of which has now been completed, and calls for a shift towards greater use of renewable energy sources; and we thank the Deputy Premier's Ministry for their hard work.
In Phase Two, we presented a motion (which was passed in the Legislative Assembly) to eliminate the restrictions on renewable energy use with grid-tied systems and the requirement for Net Metering. We thank Mr. Glidden and Capt. Eugene especially for their efforts. As Minister of Finance - in keeping with my promise I set up a committee consisting of Mr. Joey Ebanks, now Director of the Electricity Regulatory Authority, Ministerial Councillor, Hon. Cline Glidden Jr., Mr. Jim Knapp and Mr. Mike Herland, Member of the ERA, to help to get a programme in place.
Today, in Phase Three, I am very happy to announce that the Government will be enacting a solar energy programme for 1500 low consumption homes in the Cayman Islands. This programme will generate savings of nearly 70% for these homes and at the same time ensure that these families will have refrigerators, lights, fans and other electrical essentials available to them without fear of being shut off by CUC. I mean, I don't know of any of our people who might challenge or say they challenge CUC on one bill, then don't pay any for 16 months - but our program will not only save 70% for 1500 homes but also provide between 150 - 200 net new job opportunities for Caymanians. We intend to also examine how government buildings such as this one that is costing us $100 thousand per month, can be included in this initial programme. More
_______________________________

THE FUTURE OF OFFSHORE FINANCIAL CENTRES
Re-Reading the Tea Leaves From A Cayman perspective
By Timothy Ridley

Paper presented to the UCCI / UWI / ICCI Caribbean Conference 21-23 March 2012
 Introduction
The financial services industry is critical to the economic well-being of small international financial services centres (OFCs) such as the Bahamas, Bermuda, the British Virgin Islands (BVI), the Cayman Islands, the Channel Islands, Gibraltar and the Isle of Man. It is the major driver of the high per capita GDP figures. Some of these jurisdictions have thriving tourism industries also. But these, while welcome, tend for the most part to provide unskilled and low paying jobs.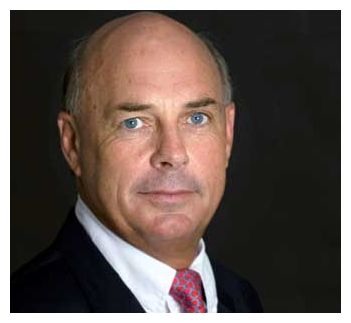 Less well understood is the often beneficial role OFC's play in the allocation of global capital in legitimate ways. The picture often painted of OFC's by the 'noisy" media of shady places for shady people overlooks that the bulk of the flows through OFC's are legal and are a natural part of globalization.
After a volatile few years since early 2008, the financial services industry in OFC's is now slowly recovering from the global financial crisis. For the most part, OFC's have dodged the misdirected bullet that "offshore" was responsible for the meltdown. In Cayman, the hedge fund industry is renergised and is growing again, Asian IPO's are doing well, captive insurance is hanging in, but the debt side (securitization) is still quiet, albeit with some green shoots. Banking and fiduciary (trust) businesses are essentially flat. Overall, the recovery in OFC's is patchy as yet and they cannot afford to become complacent again on the basis it is soon to be "happy days are here again". They must continue to be vigilant to ensure their long term stability and success in the future.  More
_______________________________
Many Strong Voices (MSV) has just launched its new web site, which has been revised and updated. There are sections with downloadable materials -- publications, posters, postcards, etc. -- which you should feel free to use. We will shortly about linking to other projects and material as well.  Click Here
_______________________________
The University College of the Cayman Islands -- in collaboration with the Sir Arthur Lewis Institute of Social and Economic Studies (SALISES), the University of the West Indies, Mona, and the International College of the Cayman Islands -- invites you to the 50-50 Conference, 21-23 March, 2012. More
Keynote and Plenary Speeches Click Here 
Draft 50/50 Conference Programme Click Here
Conference Panels by Theme  Final Click Here
________________________________
The Phase-out of Inefficient Lighting to Mitigate Climate Change and Increase Energy Access by 2016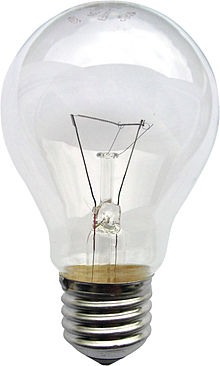 The phase-out of inefficient lighting is one of the quickest, easiest and most cost-efficient ways to combat climate change and save energy globally. Electricity for lighting accounts for almost 20% of electricity consumption and 6% of carbon dioxide emissions worldwide. The UN Environment Programme (UNEP)/Global Environment Facility (GEF) en.lighten initiative is a globally-coordinated effort to accelerate the transition to efficient lighting to mitigate climate change.
It aims to halve these carbon dioxide emissions, while increasing access to energy-efficient lighting in developing and emerging countries. en.lighten is a public-private partnership between UNEP, the GEF, Philips Lighting, OSRAM AG and the National Lighting Test Centre of China (NLTC).
The transition to efficient lighting significantly impacts the ability to harness existing power without having to build new and expensive generation capacities. For example, India would be able to electrify 35 million homes, and South Africa 4 million homes, from the power saved from replacing all existing incandescent lamps with energy-efficient alternatives. In a time of global recession, avoiding the construction of new power plants is financially significant to a country's economy.
If the benefits of efficient lighting are so impressive why has this transition not yet happened globally? Incandescent lamps have already, or are in the process of being phased out in most OECD countries plus Brazil, Mexico and Argentina. China has just announced that will it complete a phase-out by 2016. However, over 130 countries still engage in the widespread utilization of inefficient incandescent lamps. More
________________________________

________________________________
________________________________

CARICOM members join forces to promote energy conversation

KINGSTON — Members of the Caribbean Community (CARICOM) have joined forces in an attempt to bolster energy conservation and awareness efforts throughout the region, with its first staging of the annual Caricom Energy Week (CEW).
The brainchild of the CARICOM Secretariat, the initiative was launched on November 3 in Jamaica under the theme: 'Energy Security for a Sustainable Future', and will be observed November 6 to 12 this year, and during the second week of November in subsequent years.
CEW is being observed across the Caribbean Community as a series of concurrent National Energy Weeks, with regional focus on energy conservation. The initiative is expected to stimulate thought and encourage discussion on key energy issues, as well as initiate action in the area of energy conservation and efficiency and renewable energy.
Speaking at the recent launch, Minister of Energy and Mining, Hon. Clive Mullings, said he is pleased with the integral role the Ministry has played in the co-ordination of the first staging of the event.  
"Through this initiative, the entire region has been forced to acknowledge the challenges we face in energy and that we need a regional approach in meeting these challenges," he said. More >>>
________________________________

On Friday many environmental lawyers will have their eyes on the UK Supreme Court, the venue for a mock trial for the crime of "ecocide", a crime that doesn't yet exist. The fictional chief executives of two multinational companies will be put in the dock and prosecuted by leading criminal defence lawyer Michael Mansfield QC, who has been involved in a range of high profile cases and inquests, including the Bloody Sunday incident and the death of John Charles de Menezes.
"Ecocide" is the brainchild of Polly Higgins, a UK barrister who is coming up with some imaginative new legal ways of looking at the environmental crises. Polly describes the crime as covering the mass damage, destruction to or loss of ecosystems in a particular territory at a level which severely diminishes "peaceful enjoyment" by inhabitants of the territory, including wildlife.
"Ecocide" would be added to a list of existing international crimes (such as genocide and war crimes) that can be prosecuted at both national and international levels because they are considered to be of concern to the international community as a whole. The aim behind doing this is to create a deterrent effect that will halt the massive and continuing environmental destruction we see today. The fictional CEOs tried on Friday will be prosecuted for ecocide on the basis of business activities like deforestation of the Amazon, Arctic drilling and tar sands extraction. At the end of the mock trial, the jury will decide whether to convict them of the crime. 
________________________________
National Energy Policy Coming for Cayman Islands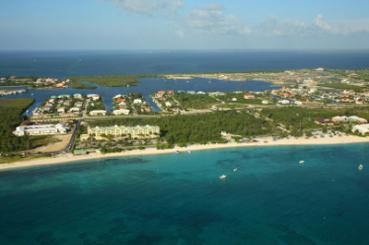 The Cayman Islands is arguably facing several challenges in the energy sector that may impede the future development and success of the Islands' economy and society.
Accordingly, under the auspices of the Ministry of District Administration, Works, Land and Agriculture (DAWLA), government appointed a National Energy Policy Committee (NEPC) on 1 June 2010; the NEPC is tasked with developing a National Energy Policy.
"We are almost one hundred percent dependent on fossil fuel to meet our energy needs. Water and electricity production and transportation are heavily reliant on these imported fuels and these areas are all important cornerstones of our economy and society," said Deputy Premier and Minister of DAWLA, the Hon. Juliana O'Connor-Connolly.
She continued: "The challenges associated with oil reliability, affordability and security, as well as the environmental impact are all major concerns facing our relatively small country. As a government, we must address them; we feel a clear national plan to manage the energy sector is needed going forward, hence the appointment and remit of this committee."
The NEPC is not limiting its work merely to the electricity sector; it is tasked with looking at all aspects of energy requirements and use, including transportation, gasoline products, water supply, building codes, and environmental issues, as well as ensuring dependable product supply lines so that residents receive future continuity of necessary services.
________________________________
Director-General to attend  2011 Permculture Conference in Jordan
The biennial International Permaculture Conference is the world's premier permaculture gathering.
The next International Permaculture Conference and Convergence, IPC10, will be held in Jordan across September 2011.  The theme is "Plan Jordan ~ Water".
The 1-day IPC10 Conference (open to all) and 4-day IPC10 Convergence (open to Permaculture Design Certificate graduates only) will be held in Jordan (Amman and Wadi Rum, respectively) and will be coordinated by Nadia 'Abu Yahia' Lawton. Prior to the start of the Conference and subsequent Convergence, a two-week International Permaculture Design Certificate (PDC) coursewill be taught by a team of respected permaculture educators and pratitioners, and all three events will be followed by tours and permaculture site visits.
________________________________
Energy security tied to Arab stability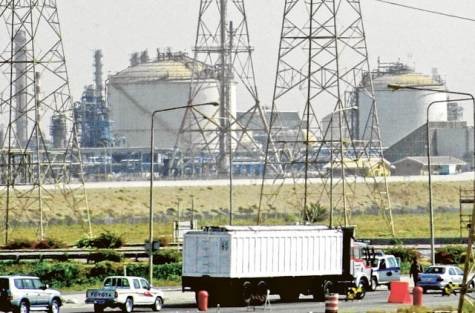 'The move to democracy in its wider meaning and the respect of human rights are absolute requisites for the region to move forward.
The June editorial of the Bulletin of the Organization of Arab Petroleum Exporting Countries (Oapec) states that "for the last 50 years the Arab region has occupied a prominent position in regard to world fossil energy resources owing to its countries' vast reserves of oil and natural gas."
As we all know, the Arab world is engulfed in turmoil in a number of countries and it is important to look where it stands with respect to its "prominent position" that's expected to continue well into the future.' 
The above report was published in the Gulf News as a business editorial on August 8th 2011. However, the reality is that much of the Gulf region is an unstable region waiting to explode. If there were to be an uprising in this region as we have seen in Egypt or in Libya the amount of oil flowing out of the Straights of Hormuz would be drastically reduced. For those of us living in island nations this would mean a sudden drying up of our oil supply. The reason, obviously is that the major states would ensure that their needs are fulfilled before anyone else get theirs. For an example of the instability see the Al Jazeera report here. 
________________________________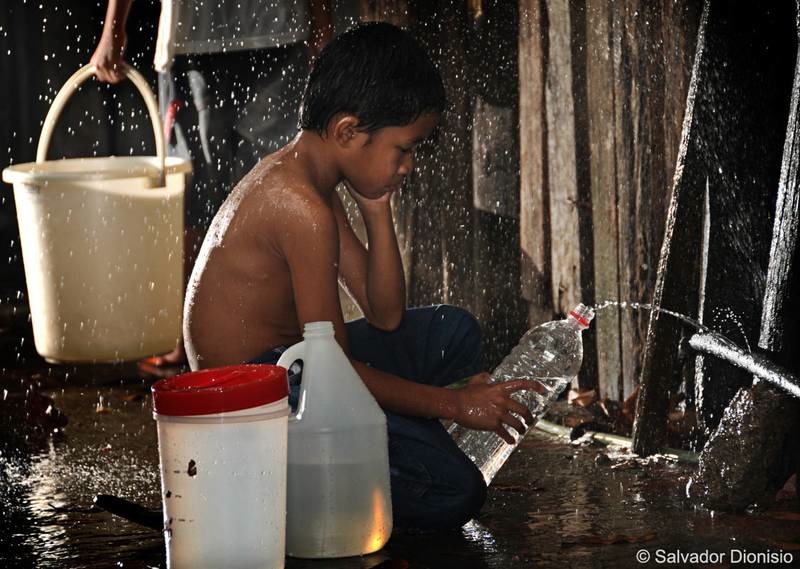 The Cayman Islands have had .55" inches of rain invforty-eight hours this past week. This has apparently brought the temperature down a few degrees, which is a welcome relief. Our gardens are looking greener and hopefully some of the water will find its way into our underground aquifers from whence the Water Authority extracts our water for processing into our city water supply.
However, in years to come the climate is predicted to change, getting hotter and drier. this means the possibility of less rainfall for the Cayman Islands.
Given the possibility of lessened rainfall in the future it is now time to start thinking of how we mitigate the effects of this climate change scenario. The Caribbean region is predicted to be as much as 30% drier with less cloud cover and between 2 to 5° Celsius warmer. More >>>
________________________________
Director-General on Advisory Committee of Many Strong Voices
May 10 2011 - Nick Robson is now sitting on the Advisory Committee of Many Strong Voices (MSV). Climate change presents the human race with profound choices that go beyond the current debate over new technologies, economic, and social costs and even concerns over environmental impacts. UN Secretary General Ban Ki-moon has called climate change the "moral imperative and the defining issue of our era."
The goal of Many Strong Voices
The goal of Many Strong Voices is to promote the well-being, security, and sustainability of coastal communities in the Arctic and Small Island Developing States (SIDS) by bringing these regions together to take action on climate change mitigation and adaptation, and to tell their stories to the world.The Arctic and SIDS are barometers of global environmental change. They are considered critical testing grounds for the ideas and programmes that will strengthen the adaptive capacities of human societies confronting climate change.Lessons learned through MSV will support policy development at local, regional, and international levels. They will provide decision makers in the two regions with the knowledge to safeguard and strengthen vulnerable social, economic, and natural systems.
________________________________
Green Energy Act - What is It About
Ontario's  McGuinty government's proposed Green Energy Act (GEA) is a bold series of co-ordinated actions motivated by our ambitions to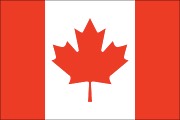 create substantial employment in a green economy and reduce our impact on the climate.
Within three years, the GEA will create over 50,000 "green collar" jobs and generate billions of dollars of economic growth in communities across Ontario. 
The Green Energy Act operates on two thrusts: making it easier to bring renewable energy projects to life and creating a culture of conservation so that people can go about their daily lives using less energy.
The act builds on the progress the McGuinty government has already made on its commitment to eliminate coal and the progress the government has already made introducing renewable energy throughout the province.
The McGuinty government's Green Energy Act is a landmark piece of legislation which aims to expand investment in a green economy by supporting renewable energy and conservation projects. 
Ontario's Green Energy Act proposes to expedite the growth of clean, renewable sources of energy, like wind, solar, hydro, biomass and biogas. It will ensure that renewable energy projects are able to come online more quickly by removing barriers which have existed in the past and providing added reliability to initiatives. More >>> 
Download the Act - PDF
 _______________________
Climate change threatens Cayman
24th September, 2009   The eyes of the world will centre on Copenhagen in December when the United Nations conference on climate change takes place.
The goal of the conference is to come up with a successor to the 1997 Kyoto Protocol, a treaty limiting carbon emissions.
Cayman's National Weather Service Director Fred Sambula isn't likely to be at COP 15, as the Copenhagen conference is called, but heknows what's at stake.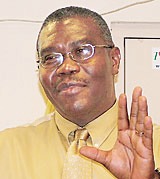 "Climate change is the next big thing that will affect humanity and its survival," he said. "Climate change is upon us and it's little island nations like the Cayman Islands that are going to be affected the most, even though we contribute [carbon emissions] the least," he said. More >>>
________________________________

Schwarzenegger Creates 33% RPS By Executive Order
Wed Sep 16, 2009  - Governor Arnold Schwarzenegger Tuesday signed an Executive Order directing the California Air Resources Board (CARB) to adopt regulations increasing California's Renewable Portfolio Standard (RPS) to 33% by 2020.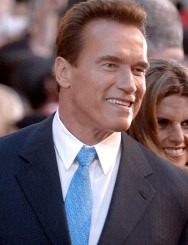 The Governor's office over the weekend said he would veto a bill passed by the state assembly on Friday that also raised the RPS to 33%. Schwarzenegger's communications director said the Governor was opposed to the complexity of the bill and limits placed on renewable power supply from outside the state's borders.
"Three years ago, I signed AB 32 and committed California to roll back our greenhouse gas emissions a nation-leading 25% by 2020. We've made a lot of progress since then, but we still have a lot of work to do to reach our goals," said Governor Schwarzenegger.More >>>
________________________________

Better World: Generate a feed-in frenzy
Paying people who generate green energy and feed it back to the grid is the best way to boost uptake of renewable energy.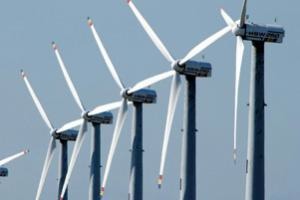 ONE day, 100 per cent of our energy will have to come from renewable sources. But how do we make it happen?
There is a proven way to rapidly boost the adoption of renewable energy - give companies or individuals who want to generate green energy access to the grid and promise to pay them extra for the electricity they "feed in" over the next 20 years or so.
This approach is known as a feed-in tariff, and since Germany introduced feed-in tariffs in 1990, the proportion of electricity it generates from renewable sources has grown from less than 3 per cent to about 15 per cent in 2008. By comparison, the UK, which tried to boost renewable energy through an alternative "green certificate" scheme, generated just 5 per cent of its electricity from renewable sources in 2008. More >>>
________________________________

CARICOM Iliendaal Declaration On Climate Change And Development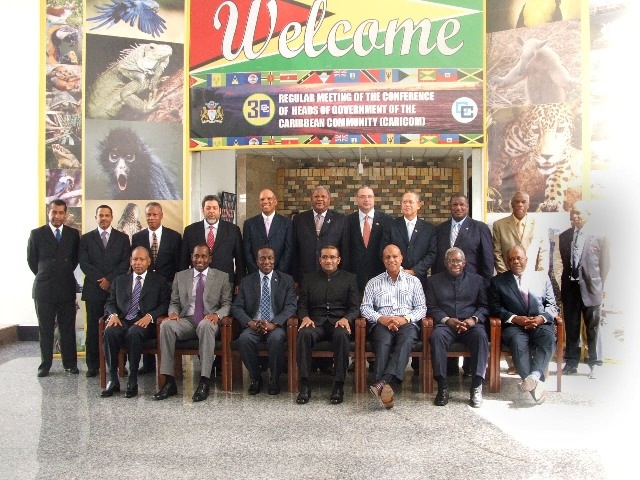 Gravely concerned that our efforts to promote sustainable
development and to achieve the internationally agreed development
goals including the Millennium Development Goals (MDGs) are under severe threat from the devastating effects of climate change and sea level rise which has led to increasingly frequent and intense extreme weather events, damage to bio diversity, coral bleaching, coastal erosion, changing precipitation patterns.
________________________________
Climate Change Already Having Impact On U.S., Expected To Worsen
ScienceDaily (June 17, 2009) — Two researchers at the U.S. Department of Energy's Lawrence Berkeley National Laboratory (Berkeley Lab), Evan Mills and Michael Wehner, contributed to the analysis of the effects of climate change on all regions of the United States, described in a major report released June 16 by the multi-agency U.S. Global Change Research Program. More >>>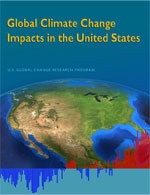 ________________________________
Pacific Islands pass U.N. resolution on climate change and security
The General Assembly of the United Nations unanimously passed a resolution urging the relevant organs of the U.N. to intensify their 
Above: H.E. Ms. Marlene Moses for Nauru and PSIDS chair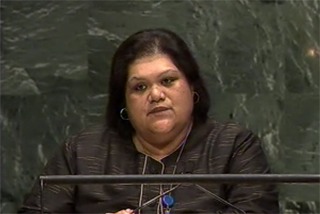 efforts to address the security implications of climate change, including sea-level rise. The passage of the resolution marks the culmination of a year-long campaign by a coalition of Pacific small island developing states (PSIDS) to focus the attention of the international community on the security aspects of climate change and to refer the issue to the Security Council. Though international organizations and many governments have been examining the link between climate change and security issues, this is the first time that the full U.N. General Assembly has made the connection in this type of formal instrument. More >>>
________________________________
200 Year Climate Change Preperations Begin in the Netherlands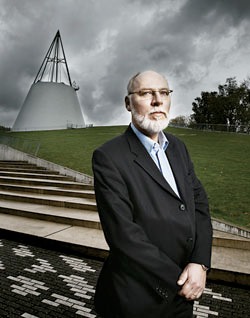 Marcel Stive, coastal engineer for the Delta Committee
Photo: Ralph Hargarten www.wired.com
________________________________

Climate Change Displacement Has Begun – but Hardly Anyone Has Noticed
The first evacuation of an entire community due to manmade global warming is happening on the Carteret Islands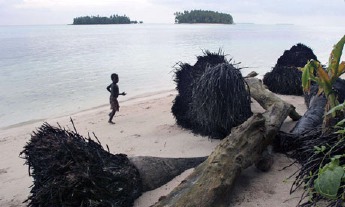 Rising sea levels have eroded much of the coastlines of the low-lying Carteret Islands situated 50 miles from Bougainville Island, in the South Pacific. Photograph: Jeremy Sutton-Hibbert /Greenpeace
by George Monbiot
Journalists - they're never around when you want one. Two weeks ago a momentous event occurred: the beginning of the world's first evacuation of an entire people as a result of manmade global warming. It has been marked so far by one blog post for the Ecologist and an article in the Solomon Times*. Where is everyone?
The Carteret Islands are off the coast of Bougainville, which, in turn, is off the coast of Papua New Guinea. They are small coral atolls on which 2,600 people live. Though not for much longer.
As the Ecologist's blogger Dan Box witnessed, the first five families have moved to Bougainville to prepare the ground for full evacuation. There are compounding factors - the removal of mangrove forests and some local volcanic activity - but the main problem appears to be rising sea levels. The highest point of the islands is 170cm above the sea. Over the past few years they have been repeatedly inundated by spring tides, wiping out the islanders' vegetable and fruit gardens, destroying their subsistence and making their lives impossible.
They are not, as the Daily Mail and the Times predicted, "the world's first climate-change refugees". People have been displaced from their homes by natural climate change for tens of thousands of years, and by manmade climate change for millennia (think of the desertification caused in North Africa by Roman grain production).
Some people ascribe the fighting in Darfur - and the consequent displacement of its people - to climate change, as people struggle over diminishing resources. But this appears to be the first time that an entire people have started leaving their homes as a result of current global warming.
Their numbers might be small, but this is the event that foreshadows the likely mass displacement of people from coastal cities and low-lying regions as a result of rising sea levels. The disaster has begun, but so far hardly anyone has noticed. More >>>
________________________________
19-Apr-2009
With the first climate change-related relocation of an Inuit village already underway, some 400 Indigenous People and observers from 80 nations are convening in Alaska for a UN-affiliated conference April 20-24 to discuss ways in which traditional knowledge can be used to both mitigate and adapt to climate change.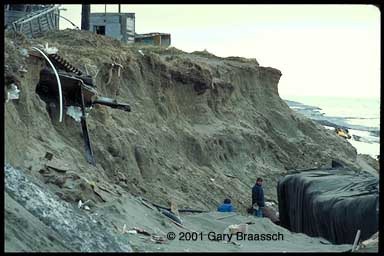 Shishmaref, Alaska. <www.worldviewofglobalwarming.org>
Hosted by the Inuit Circumpolar Council, the Indigenous Peoples' Global Summit on Climate Change is also designed to help strengthen the communities' participation in and articulate messages and recommendations to the December UN climate change conference in Copenhagen, at which a successor agreement to the Kyoto protocol will be negotiated. The Summit will conclude Fri. April 24 with a declaration and action plan, and a call for world governments to fully include Indigenous Peoples in any post-Kyoto climate change regime adopted in Copenhagen.
The Summit takes place in Anchorage, about 800 km east of the Alaskan village of Newtok, where intensifying river flow and melting permafrost are destroying homes and infrastructure, forcing 320 residents to relocate to a higher site 15 km west, at an expected financial cost in the tens of millions of dollars. More >>>
________________________________
April 17, 2009

Indigenous communities unite against climate changeIn
"Start of dying of a ­civilization"
WASHINGTON - What do Nunavut, Niue and Sahka have in common?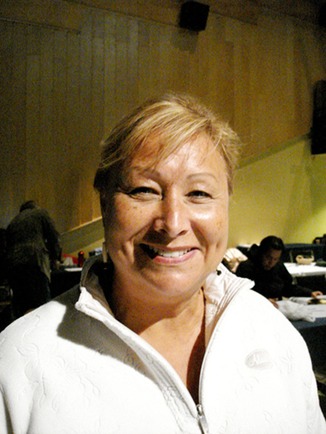 Patricia Cochran, the chair of the Inuit Circumpolar Council, says Inuit and other indigenous groups threatened by climate change will "not assume the role of powerless victims." (PHOTO BY JANE GEORGE)
Nunavut, the coral island in the South Pacific and the Siberian state are all populated by indigenous communities that are being adversely affected by climate change.
And two weeks ago officials and scientists from these disparate lands met in Washington D.C. to discuss how to bring attention to their common climate crises.
Their group, Many Strong Voices, unites indigenous peoples from the Arctic with those from the tiny coral isles sprinkled throughout the globe's oceans, known in the lingo of climate change policy as "small island developing states." A representative from the Cayman Institute attended this important event. More >>>
________________________________
U.S. goes solar in tracks of Europe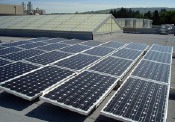 March 13, 2009 - Solar cells adorn the roofs of many homes and warehouses across Germany, while the bright, white blades of windmills are a frequent sight in the skies above Spain. 
If one day these machines become as common on the plains and rooftops of the United States as they are elsewhere, it may be because the financial technique that gave Europe an early lead in renewable energy is starting to cross the Atlantic.
Put simply, the idea is to pay homeowners and businesses top dollar for producing green energy. In Germany, for example, a homeowner with a rooftop solar system might get paid four times more to produce electricity than the rate paid to a coal-fired power plant. More >>>
________________________________

Tax break on green energy
(CNS): Fri, 01/30/2009 -  An import duty waiver for renewable/alternative energy equipment has been approved reducing costs for residents wanting to invest in alternative energy sources,  such as solar panels.  Brought to Cabinet by Minister of Communications, Works and Infrastructure Arden McLean, the waiver is part of efforts by his ministry and the Electricity Regulatory Authority (ERA) to reduce the islands' dependence on fossil fuels.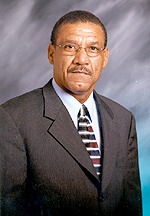 "There are many renewable energy sources that are economically viable for the Cayman Islands," McLean explained, "The ministry would like to prevent any further delay caused by import duties in the adoption of renewable technologies."
Effective since 1 December 2008, the waiver allows a full exemption from import duty on renewable energy equipment for residential homeowners. Waivers on similar equipment imported for commercial use will be reviewed on a case-by-case basis by the ERA.
To access the waiver on renewable energy equipment, buyers need to present a copy of the equipment invoice to the Customs Department and sign a declaration form which states the purpose of the equipment. Also, electrical contractors who import renewable energy equipment may seek refunds on duty after the equipment is sold and installed at residential applications.
________________________________
Cayman Institute To Draft Energy Report For Presentation to Government
The Cayman Institute has had their funding request granted, enabling the Institute to bring  aboard Dr. Murray Simpson of Oxford University's School of Geography and the Environment who will be Chief Scientist on the project. On completion of the project a report will be presented to the appropriate agency of the Cayman Islands Government for their consideration.

Oxford University's Climate Systems and Policy cluster examines the physical and human dimensions and consequences of climate change and variability. It has particular strengths in the analysis of global climate data sets; climate modelling and forecasting; climate impacts on ecosystems; and the critical assessment of climate policy and governance.
The Cayman Institute will also be producing a report in the impacts of rising sea levels for the islands. 
These projects have been in the planning stages for a number of months and have finally come to fruition with funding provided by the UK Government's Foreign & Commonwealth Office.
The Cayman Institute is an independent, apolitical, privately funded, non profit organization established to consider the long term effects and implications of diverse technological, sociological, economical and cultural issues to the Cayman Islands. Its members work on a voluntary basis and offer strategic plans for consideration to guide the delivery of nearer term projects, so as not to jeopardize the future of the islands' infrastructure, financial and human resources. All of the institutes papers and reports are presented to the government for their consideration.
________________________________

The Climate for Change: OP-ED by Al Gore
November 9, 2008
THE inspiring and transformative choice by the American people to elect Barack Obama as our 44th president lays the foundation for another fateful choice that he — and we — must make this January to begin an emergency rescue of human civilization from the imminent and rapidly growing threat posed by the climate crisis.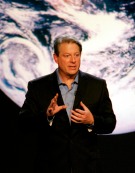 The electrifying redemption of America's revolutionary declaration that all human beings are born equal sets the stage for the renewal of United States leadership in a world that desperately needs to protect its primary endowment: the integrity and livability of the planet.
The world authority on the climate crisis, the Intergovernmental Panel on Climate Change, after 20 years of detailed study and four unanimous reports, now says that the evidence is "unequivocal." To those who are still tempted to dismiss the increasingly urgent alarms from scientists around the world, ignore the melting of the north polar ice cap and all of the other apocalyptic warnings from the planet itself, and who roll their eyes at the very mention of this existential threat to the future of the human species, please wake up. Our children and grandchildren need you to hear and recognize the truth of our situation, before it is too late. More >>>

The Cayman Institute establishes working relationship with Many Strong Voices
The Cayman Institute has established a working relationship with, and will be discussing collaboration with the Many Strong Voices (MSV) initiative http://www.manystrongvoices.org/, following discussions between the Chairman of the Cayman Institute and Mr John Crump of Many Strong Voices. Nick Robson will be attending the MSV conference in January (?) 2009  More >>>

Presentation by Dr Rolph Payet, 
Chairman of the Sea Level Rise Foundation 

Presented at the UN General Assembly  at the invitation of the Secretary General, Mr Ban ki Moon.
High Level Event on the Millennium Development GoalsDownload PDF



Cayman Institute Makes Presentation to Cabinet
Press Release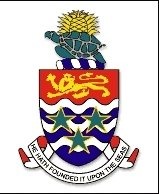 George Town, Cayman Islands 7 August 2007

The Cayman Institute today made a presentation to the Cabinet of the Cayman Islands Government on energy security.

The Cayman Institute is an apolitical, privately funded, non profit organization established to consider the long term effects and implications of diverse technological, sociological, economical and cultural issues to the Cayman Islands.

A modern, carefully crafted energy policy, creating the legislative and policy frameworks is imperative for all states today. For Small Island Developing States (SIDS) without the resources of a developed nation an energy security is even more important.

"The use of alternative forms of energy, solar, wind, ocean thermal conversion, hydrogen and geothermal are vitally necessary to mitigate the threat global warming as well as that of a diminishing and ever more costly petroleum based fuels", said Nick Robson Chairman and founder of the institute. Download Report (PDF Document)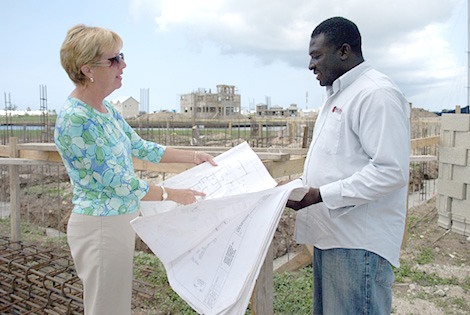 Judy Van Liere and supervisor at the construction site of a home designed to use 100 percent renewable energy.
While many people were shocked to find their electric bill had doubled and tripled from the previous month, one family quietly broke ground on the construction of its new home, designed to use 100 per cent renewable energy and stay off CUC's bill. And if all goes well, the homeowners intend to sell excess power it generates back to CUC, taking advantage of recent agreement by CUC and government. Using energy sources including wind, solar, hydrogen and geothermal, this 'totally green' home could become the gold standard for new construction in Cayman as economists predict the price of oil could reach $200 per barrel by year's end, driving energy costs even higher. After a year of struggling to get Planning approval for their green home, Jim Knapp and his wife Judy Van Liere broke ground earlier this month on their new home in Grand Harbour. It is estimated that it will take 10 months to complete construction. At the time Knapp and Van Liere started planning their new three bedroom two-and-a-half bath home a year ago, their average utility bill was seven times higher than the US.

Changing Jet Streams May Alter Paths of Storms and Hurricanes
 Stanford, CA— Thursday, April 17, 2008 - The Earth's jet streams, the high-altitude bands of fast winds that strongly influence the paths of storms and other weather systems, are shifting—possibly in response to global warming. Scientists at the Carnegie Institution determined that over a 23-year span from 1979 to 2001 the jet streams in both hemispheres have risen in altitude and shifted toward the poles. The jet stream in the northern hemisphere has also weakened. These changes fit the predictions of global warming models and have implications for the frequency and intensity of future storms, including hurricanes.  More >>>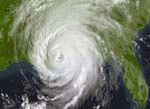 17 Apr 2008 - Just as canaries help miners monitor underground gases, marine turtles are emerging as excellent indicators of the effects of climate change."Turtles are a really good way to study climate change because they depend on healthy beaches as well as mangroves, sea grass beds, coral reefs and deep ocean ecosystems to live", said Dr. Lucy Hawkes, coordinator of an initiative to develop adaptation strategies for climate change impacts to turtles.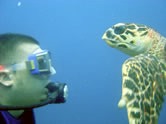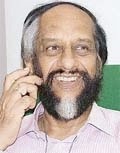 Dr Pachauri is CEO of Teri, The Energy and Resources Institute. Teri does 
original research and advises governments and institutions on energy, forestry, biotechnology and the conservation of natural resources. 
In April 2002, Dr Pachauri was made Chairman of the IPCC. He has been active in several international forums on environmental issues. In 2007 the IPCC and Dr Pachauri shared the Nobel Peace Prize with Al Gore for work on climate change.

Decline in Snowpack Is Blamed On WarmingFebruary 1, 2008; 
Water Supplies In West Affected, The persistent and dramatic decline in the snowpack of many mountains in the West is caused primarily by human-induced global warming and is not the result of natural variability in weather patterns, researchers reported yesterday.Using data collected over the past 50 years, the scientists confirmed that the mountains are getting more rain and less snow, that the snowpack is breaking up faster and that more rivers are running dry by summer.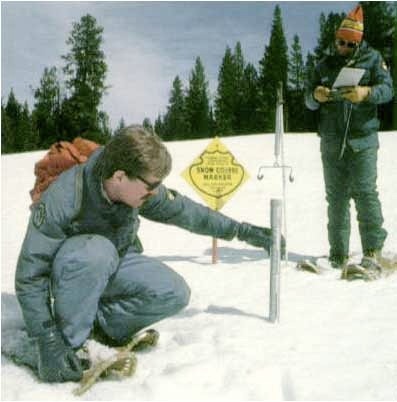 The study, published online yesterday by the journal Science, looked at possible causes of the changes -- including natural variability in temperatures and precipitation, volcanic activity around the globe and climate change driven by the release of greenhouse gases. The researchers' computer models showed that climate change is clearly the explanation that best fits the data. 

Antarctic ice sheet shrinking at faster rate
January 13, 2008 at 1:00 PM EST
One of the biggest worries about global warming has been its potential to affect the stability of the Antarctic ice sheet, a vast storehouse of frozen water that would inundate the world's coastal regions if it were to melt because of a warming climate. The southern continent contains enough ice to raise ocean levels by about 60 metres, a deluge that would put every major coastal city in the world deep under water and uproot hundreds of millions of people.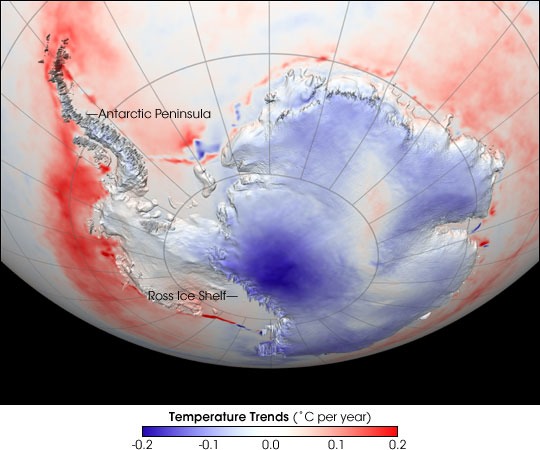 The huge implications posed by the health of the ice sheet have prompted major scientific interest into whether it is growing, shrinking, or stable, with no clear consensus among researchers about its overall trend.
But a new study released today, based on some of the most extensive measurements to date of the continent's ice mass, presents a worrisome development: Antarctica's ice sheet is shrinking, at a rate that increased dramatically from 1996 to 2006.
Willis Report Tackles Global Warming Impact on Risk Management
December 27, 2007
"Climate change is one of the foremost concerns of our time," states a bulletin from Willis. "In a relatively short time, the focus has shifted from debate over the reality of global warming to a general consensus that it not only exists, but needs to be urgently addressed."

While the reinsurance industry has been in the forefront of climate change research for many years, global broker and risk management consultants like Willis have also become concerned about the threats posed by changing climate conditions. A series of reports and decisions has given the issue an even larger profile.
Willis notes that "recent U.S. federal court rulings on global warming have strengthened the growing demand from scientists and business leaders for action from the federal government. Further, the latest UN report on climate change emphasizes that global warming is "unequivocal", that humans are the main cause, and concludes that the greatest financial responsibility lies with the U.S. and other countries which are most responsible for the increase in greenhouse gas emissions" [See http://www.insurancejournal.com/news/international/2007/04/06/78556.htm